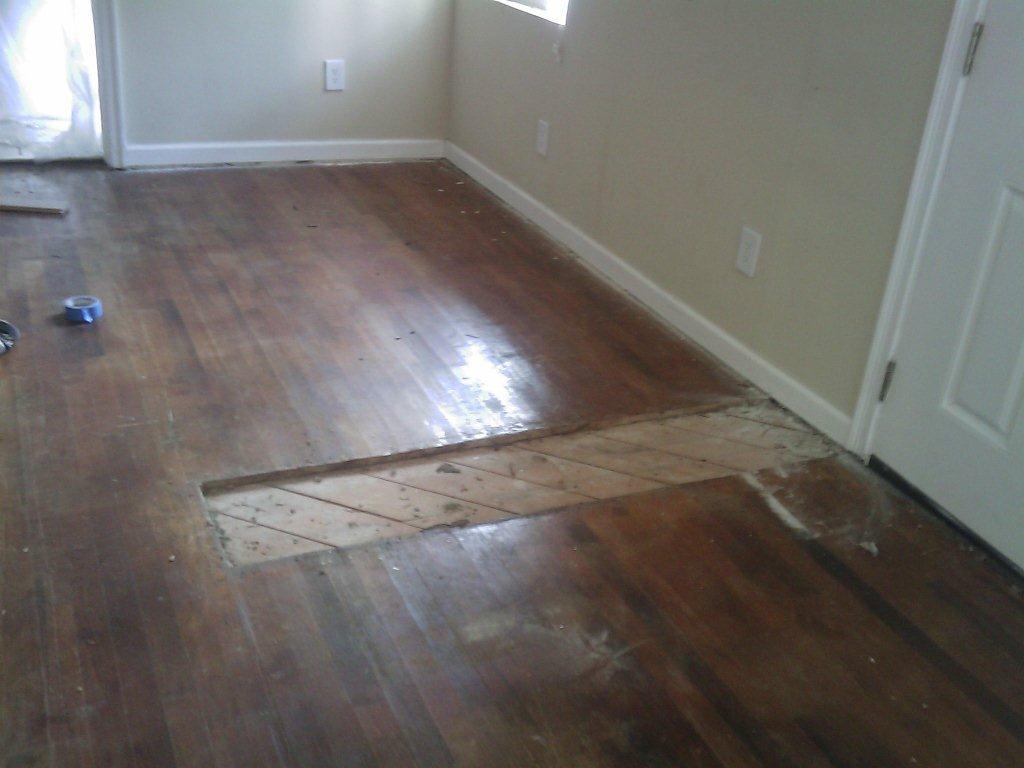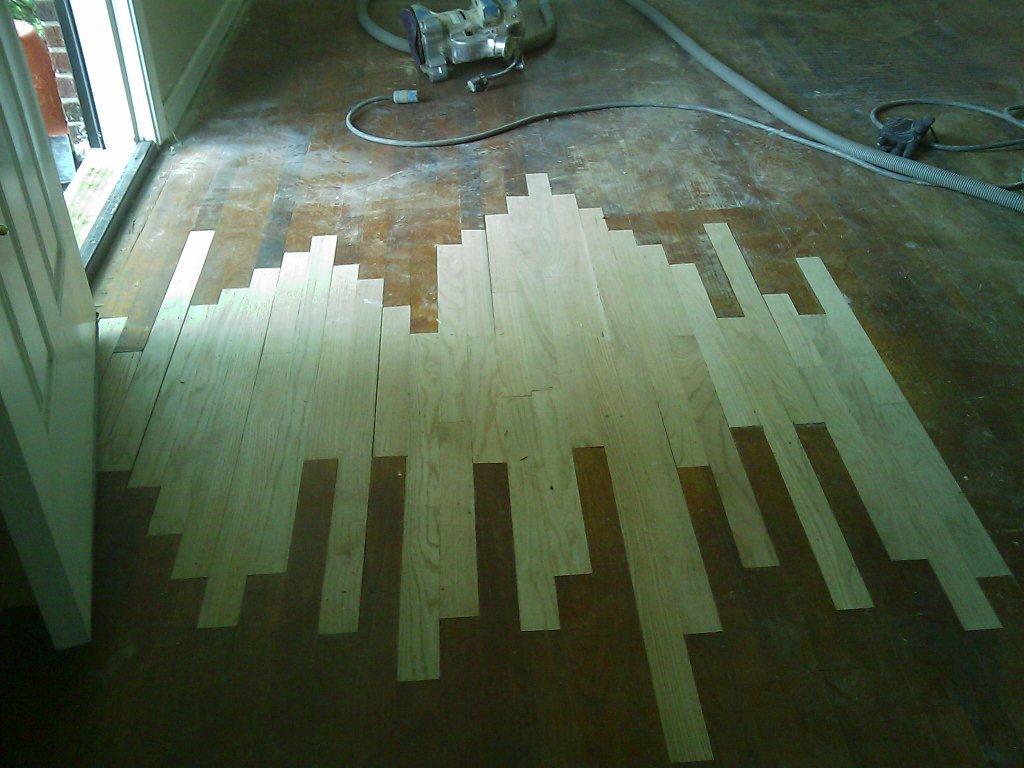 The floor after the half wall was removed.

We patched the floor using our weave design to match the layout of the original floor.

THE RESULTS AFTER OUR REPAIR

The floor is stained to match the original floor color.

By using our patch technique you are not able to tell there was a half wall. Looks amazing! 

These pictures will show you the quality of our work

In this home we were hired to repair the hardwood flooring

 after a half wall was removed.